[ Retrospective ] [ Venue ] [ Competition ] [ Results ] [ Highlights ] [ Conclusion ] [ Legacy ]

OWEN CHURCHILL & "ANGELITA"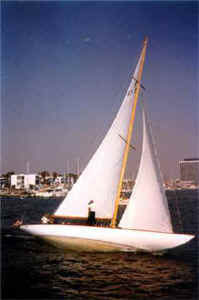 The fully restored "Angelita"

In the 1932 Olympics, 26 year old Owen Churchill and his crew sailed the eight meter yacht "Angelita" to Gold Medal In Los Angeles.

In 1984, Peter Ueberroth (President of LAOOC) and his wife Ginny bought the "remains" of "Angelita" and completely restored her (to the tune of $100,000).

"Angelita" was re-christened at California Yacht Club on March 10, 1984.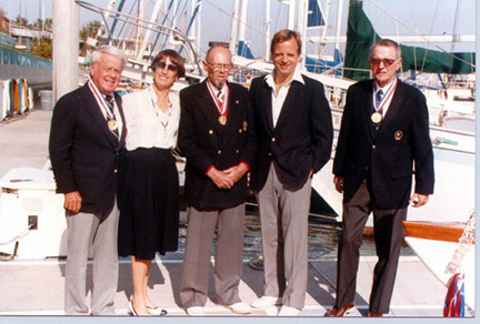 Richard Ginny Owen Peter John
"Angelita" sailed into the Olympic Harbor during the Yachting Opening Ceremony skippered by eighty-eight year old Owen Churchill, assisted by the two surviving crew members from '32, John Biby, Jr. and Richard Moore along with Jacques LeBrun (FRA), 1932 gold medalist in the Olympic Monotype Class.

Richard Owen John